Welcome to Embla dans & teater!
We are a Swedish dance company with young audiences as our main focus. With humor, a playful attitude and a direct approach we aim to raise interest in modern dance and to encourage creativity.
Embla dans & teater was formed in Gothenburg in 1989. We create and perform dance performances for both children and adults. Embla has been touring both Sweden as well as internationally and have visited the Nordic countries, the Baltic States and Italy.
The most significant characteristics regarding Embla's work for children is the direct approach towards the audience, utilizing humor and an overall playful attitude. The shows often act as an entry point towards a greater understanding and appreciation of modern dance. All of the performances also come with a dance workshop for and with the children.
Embla has also created atmospheric and suggestive performances for adults, using both site-specific performance spaces as well as regular venues. Over the last couple of years we have done somewhere around 180-220 shows each year.
For booking or more information, please contact our producer:
Elin Andersson, elin@embladans.se, 0705-61 62 64
Dance performances for children
Embla is known for  direct public contact, humor and high quality. Each show ends with a dance workshop.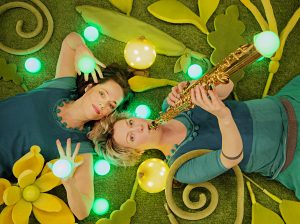 Longing to Grow
A musical dance performance about waiting and longing. Through dance, live music, water, carbon dioxide and a playful fantasy, we explore the cycle of life and of the garden.
Did you know that plants talk to each other?
For children 3-6 years and family
Had it's premiere in april 2018. / Photo: Ola Kjelbye
Click here to see the whole performance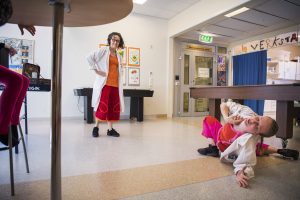 Dancing Round
A dance performance for children who are staying in a hospital.
For children 0-12 years
Click here to see an excerpt of the performance
Photo: Simon Eliasson
Site Specific dance performances
Embla dans & teater har a particular passion for pop-ups and site-specific performances. We like to surprise the audience in places where they don´t expect to see dance. We also like to create performances based on the location or space.
This is a short presentation of two of our site-specific performances: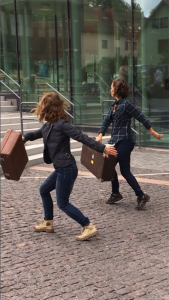 Dep. 15.47
In this dance piece the suitcase and what we carry with us is the central theme. The suitcase is concrete, yet a strong symbol of both physical and mental baggage.
Click here to see an example from an outdoor event
Click here to see an example from an indoor event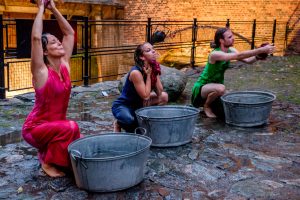 Water Poetry
It's about water, it's about womens labour and it's about the faces we put on when we meet other people. Bodies, washtubs and cloths in water, these are the tools used in this expressive performance of the unsaid – yet recognizable – of being human.
Photo: Anders Hagberg
Education & Creative projects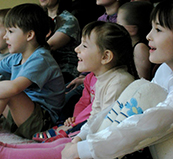 Watching dance
Get tools to talk to children and young people about their experience. A workshop that can be applied for all art performances.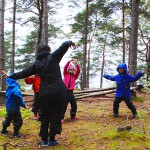 Integrate dance/movement in your preschool/school
Education for staff in preschools and schools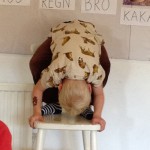 Creative dance in preschool/school
You as the organizer and EMBLA will together create a project that fits your school and your ideas.
This english page is under construction, but in the meantime 
please don't hesitate to contact us for more information, booking or questions:
info@embladans.se, +46 (0)705-61 62 64
Embla is supported by 
Swedish Arts Council and the City of Gothenburg.