Welcome to Embla dans & teater!
We are a Swedish dance company with young audiences as our main focus. With humor, a playful attitude and a direct approach we aim to raise interest in modern dance and to encourage creativity.
Embla dans & teater was formed in Gothenburg in 1989. We create and perform dance performances for both children and adults. Embla has been touring both Sweden as well as internationally and have previously visited the Nordic countries, the Baltic States and Italy.
The most significant characteristics regarding Embla's work for children is the direct approach towards the audience, utilizing humor and an overall playful attitude. The shows often act as an entry point towards a greater understanding and appreciation of modern dance. All of the performances also come with a dance workshop for and with the children.
Embla has also created atmospheric and suggestive performances for adults, using both site-specific performance spaces as well as regular venues. Over the last couple of years we have done somewhere around 150-170 shows each year. 

Embla is one of the initiators behind Satellit – a 
Nordic dance festival for young audiences.
For booking or more information, please contact our producer:
Elin Andersson, elin@embladans.se, 0705-61 62 64
Dance performances for children
Embla is known for  direct public contact, humor and high quality. Each show ends with a dance workshop.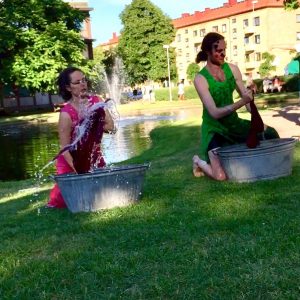 Site-Specific
Embla dans & teater has a particular passion for pop-ups and site-specific performances. We like to surprise the audience in places where they don´t expect to see dance. We also like to create performances based on the location or space.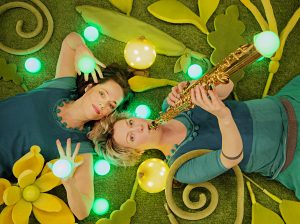 Longing to Grow
A musical dance performance about waiting and longing. Through dance, live music, water, carbon dioxide and a playful fantasy, we explore the cycle of life and of the garden.
Did you know that plants talk to each other?
For children 3-6 years and family
Foto: Ola Kjelbye
Grafisk design: Per Fång/KOM design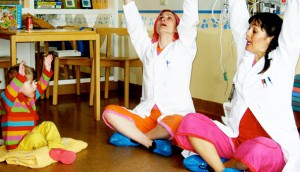 Dancing Round
A dance performance for children who are hospitalized.
For children 0-12 years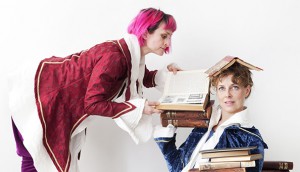 Book Round
An inspiring dance session amongst books and shelves. The performance is played in libraries.
For children 5-8 years
Kraschroom
A dance performance that shows up in the classroom. Two teachers take over to dance with the children.
For children 6-12 years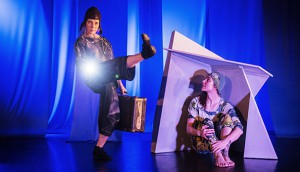 In my world
A philosophical, ingenious dance performance about friendship.
For children 3-6 years and family
Photo: Ola Kjelbye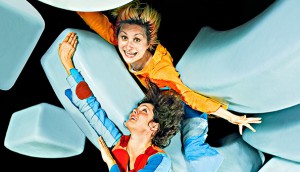 Bendabilities Possibilities
A dance performance amongst arcs and blocks, where anything is possible.
For children 3-7 years and family
Photo: Ola Kjelbye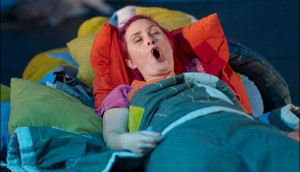 Sleeping?
An acrobatic dance tribute to sleeping.
For children 4-8 years and family
Photo: Anders Jirås
Embla has created spaces for meetings and conversations to promote dance in various ways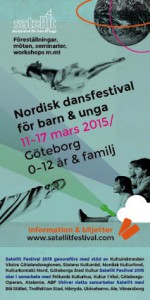 Satellit
Nordic dance festival for children and young people
The festival includes performances, workshops and seminars with a focus on children and young audiences.
www.satellitfestival.com
NOBA
Nordic-Baltic dance network for young audiences
A network open to anyone involved with dance for children and young audiences aiming to increase awareness, mobility, and sharing of information.
www.nobadance.org 
Education & Creative projects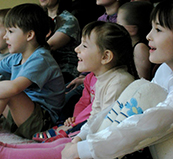 Watching dance
Get tools to talk to children and young people about their experience. A workshop that can be applied for all art-performances.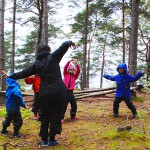 Integrate dance/movement in your pre-school/school
Education for staff in pre-schools and schools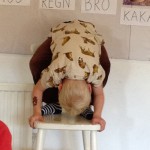 Creative School
You as the organizer and EMBLA will together create a project that fits your school and your ideas.
This english page is under construction, but in the meantime 
please don't hesitate to contact us for more information, booking or questions:
info@embladans.se, +46 (0)705-61 62 64
Embla's performances are supported by 
Swedish Arts Council and the City of Gothenburg.